A Family Business Established in 1962 - We are a firm of highly qualified Financial Advisers based in Leamington Spa
Our experience tells us what is most important to our clients is financial independence, security and peace of mind. Our mission is to help them achieve this.
Tom Hutt
Plan, prepare
Making new year's tax saving resolutions
At this time of year, we think about New […]
Tom Hutt
Be prepared if life throws something unexpected your way
We never think a critical illness is […]
Tom Hutt
A guaranteed tax-free payment whenever you die
When you start investing, or even if you are […]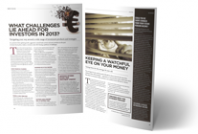 Download our latest quarterly newsletter, bringing you the latest investment news and advice.